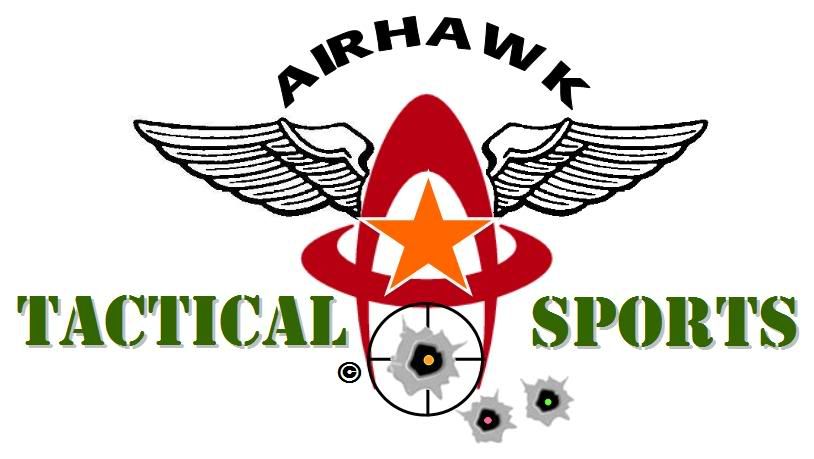 Welcome to AirHawk Tactical Sports, your source for AirSoft Target and combat training in Maryland, Virginia and Washington DC Metro area!

About AirHawk Tactical Sports
AirHawk Tactical Sports was founded in 2005 by a group of avid AirSoft players, tactical instructors and safety officers, to provide a non-threatening and enjoyable way to learn practical shooting, target shooting and combat simulation sports.
We focus primarily on AirSoft equipment, using 1:1 scale, ultra realistic replicas of military and defensive weapons that shoot harmless, non lethal 6mm plastic bbs with no paint markers, no dust or powder, and no explosive caps whatsoever.

Advanced 'Real-Sim' (Realistic Simulation) equipment for hard core LE trainings with these features is available on request, and with proper departmental validation requirements. Our training platforms are not compatible with 'Simmunition' or 'Airmmunition', and you can compare them, when the relevant page is uploaded (coming in May 2010) by clicking here.
PLEASE NOTE: Under no condition whatsoever can AirSoft weapons be modified or enhanced to shoot or cycle real bullets like a real weapon. Any information or suggestion to the contrary is completely FALSE. Please enjoy your love (or interest) of shooting responsibly, and without fear.

Our team is comprised of both civilian and military experienced personnel that have been chosen for their professionalism, passion, experience and ability to relate to a diverse clientele and produce a fun and effective program.
AirHawk Tactical Sports operates on 3 levels:
(1)   As a defense and training contractor for security, military and law enforcement agencies – we provide FOF training platforms for 100% non lethal practice and fluency drills to enhance officer's combat proficiency. "Anywhere, anytime, any scenario" is our motto for these operations. We also train armed security guards in pre and post-range qualification drills, to improve their gun handling and target shooting proficiency.
(2)   As an entertainment organization, we host and/or coordinate target and skirmish parties for bachelorettes who want the fun of learning how to shoot but don't want to fire a real weapon, for kid's parties, corporate game retreats, casual shooting competitions and general backyard shooting entertainment with low powered AirSoft guns. We teach shooting skills in One on One, personal classes in the comfort of your home or business, or in groups at one of our selected centers.
(3)   As a tactical consultant and supplier to private or government agencies who wish to use AirSoft and Airgun (shooting steel bbs and pellets) equipment and events for recruiting, experimental or demonstrational purposes. In this capacity, we also configure and supply custom weapon systems like: Safety equipment, gear and apparel, fully accessorized and calibrated tactical handguns, rifles, shotguns and non-lethal grenades and diversion devices.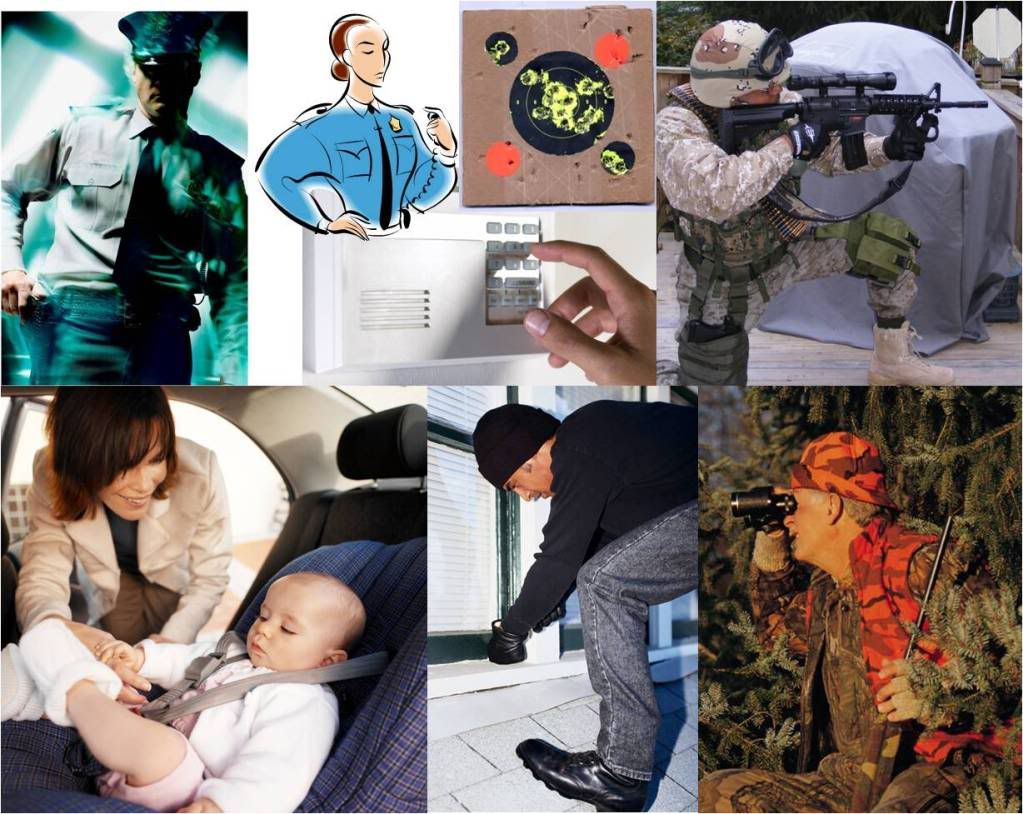 Our extensive arsenal includes replicas of: Colt M16's and AR 15 rifles, Magnum Research Desert Eagle Pistols and Uzi submachine guns, Heckler & Koch MP5, G3, G36 and HK91 variants (including the modern XM8 carbine), CZ Scorpion machine pistols, Beretta M9 and 92 pistol variants, Kalashnikov AK47 rifles, Arctic Warfare L96 long range sniper rifles, Colt 1911 Army and tactical pistols, Glock 17, Glock 23 and Glock 19 service pistols, Remington 870 shotguns, Mac 11 submachine guns and many more.
Our equipment is powered by all 3 supported AirSoft platforms: Spring Pneumatic, Gas/ CO2 and Electric powered. These weapons shoot in Single or bolt action, Semi-automatic and Full automatic action. Some guns are equipped with realistic blowback (recoil) effect for enhanced user experience, as well as tracer projectile capability - for use in low light or night training scenarios.
Please feel free to contact us for a consultation and an estimate. Serious inquiries ONLY.
For an informational training brochure, send a self addressed and stamped envelope of catalogue size (6X9 inches) to:
AirHawk Tactical Sports of America
Attention Development Officer
P.O. Box 2012
Montgomery Village, Maryland
USA 20886-2012 
For orders and booking ONLY
Phone: (202) 607-9517
Media Outlets may request a FULL PRESS KIT by writing on their letterhead to the same address, or send an email to: